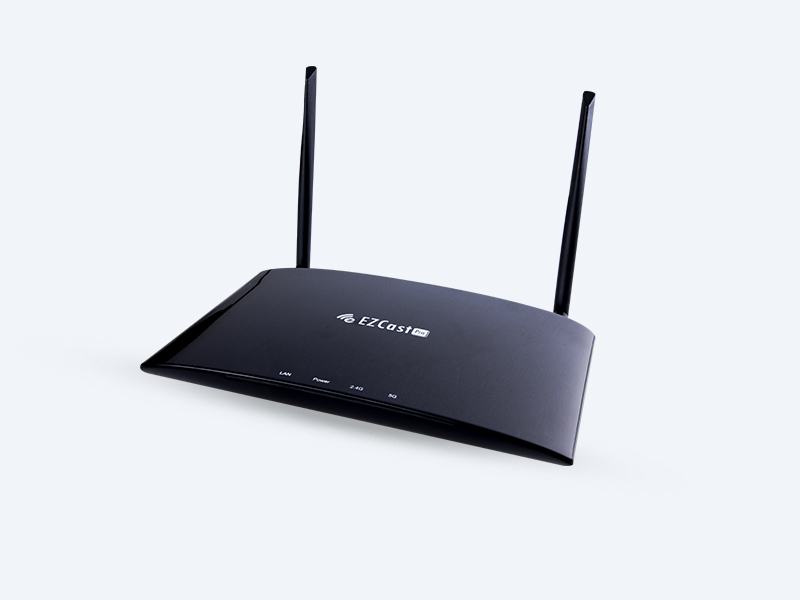 EZCast Pro Box
Ethernet network connectivity

5 GHz Wi-Fi network connectivity

Support Windows,Mac OS,iOS,Android,WindowsPhone ,and Chrome OS

Support HDMI /VGA/3.5mm audio jack ports

Up to 4 display sources in split-screen mode

Real-time annotation with EZCast Pro app
EZCast Pro Box
Supports both 2.4 GHz/5 GHz Wi-Fi networks for faster and
more versatile wireless presentations.
Supports both VGA and HDMI outputs to make sure
old monitors are still supported.
Supports dual band 2.4 GHz/5 GHz Wi-Fi networks
Supports 5 GHz Wi-Fi network for a more stable and clearer wireless display transmission.
Conduct wireless lectures from any device
Supports wireless presentation from any smartphone and laptop, so you can make presentations using your favorite devices effortlessly.
AirDisk
Support USB mass storage device, and you use EZCast Pro app to access the disk.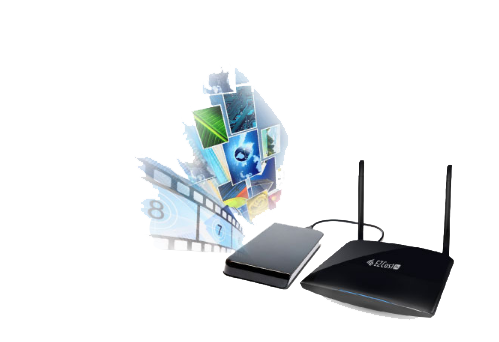 Support 4 split screens
EZCast PRO Box allows to display content from different sources up to 4 split screens,this is the best way for you compare different content in a meeting or class. Through the advanced host control system,only the host or adminisitrator can control the display,which resolves the display control problem.
AirView
This new feature brings EZCast PRO Box hardware to broadcast current display to any other connected devices.Simply enable this icon,and all you have to do is waiting for the content to be displayed.It's a great way to share the presentation details in your meeting.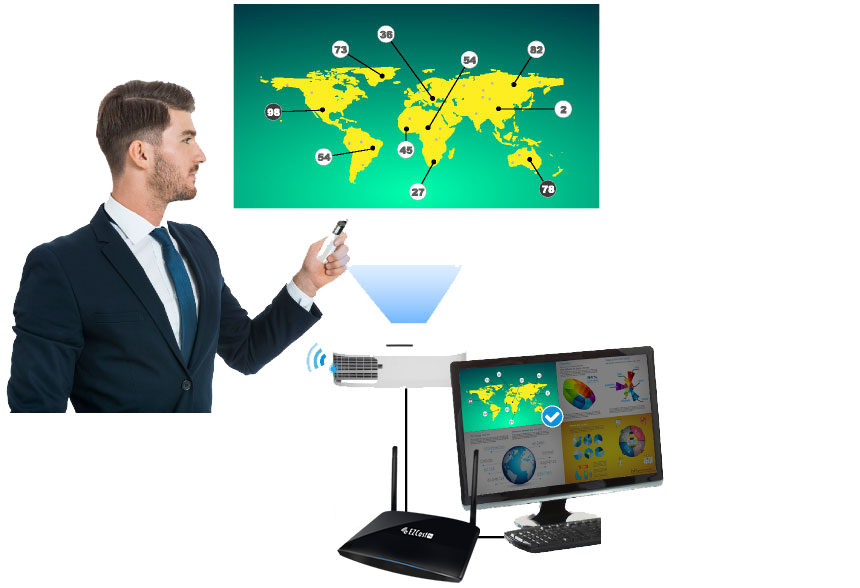 Enterprise WiFi CA support
Support enterprise WiFi CA, including PEAPv0, EAP-TLS & EAP-MSCHAPv2 protocols, keep adding more protocols suppor
CPU
RISC CPU based on MIPS 24K core structure
DRAM
DDR3 256MB
NAND
256MB
Max Output
1920×1080@60hz
Ports
HDMI /VGA/3.5mm audio jack
WiFi
2.4Ghz: 802.11b/g/n
5Ghz: 802.11ac
Ethernet
RJ-45 10M/100M
Power
DC 5V-2.5A
Working Temp
0~50℃
Dimension
215x140x32(mm)
EZLauncher Dimension
63x63x10(mm)
Hardware installation
Package Contents

Browse the videos for tips and tricks